Customer Service Training Courses
The Basics of Customer Service Training Course
We offer an extensive training course that will teach participants skills on how to delivery outstanding customer service by understanding the logical and emotional motivations of a customer to buy or continue to use a service.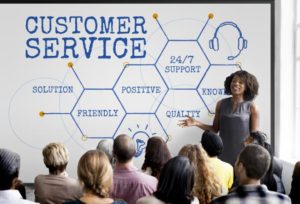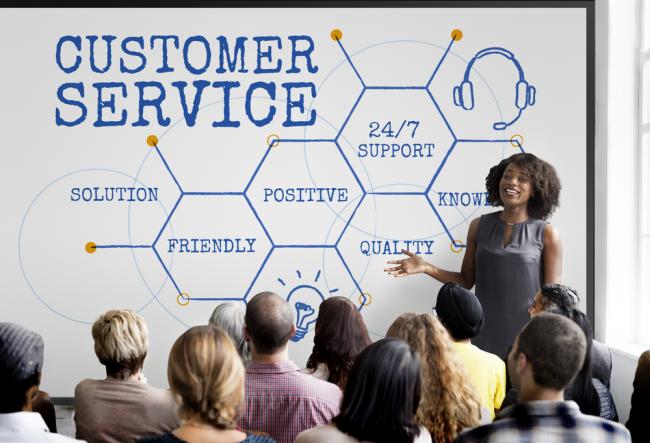 Course Objectives:
By the end of this training course participants will be able to:
Discover the attitude, skills and knowledge needed to be a successful customer service representative
Explain the importance of measuring & benchmarking service as well as the value of a lost customer
Realign their thinking about customer complaints and understand the opportunities in each challenging customer situation
Understand what true customer loyalty is and the importance of their role to ensure a positive customer experience
Understand the concept of plus one's and the value of exceeding customer expectations in each customer interaction
The Basics of Customer Service Training course is a 16-hour training course, 8 hours being a hands-on training experience within an office/ call center environment.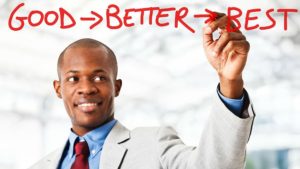 In Completion of The Basics of Customer Service Training Course our students received:
Training Completion Certificate
Recommendation letter for potential employer's
Placement with Cutting Edge Staffing in open customer service career opportunities
Student workbook to reference to for valuable information moving forward in your customer service experiences
For tuition or enrollment questions:
Submit your inquiry and one of our staff members will respond via email or telephone within 1 business day. Call us at: 414-935-2668 or email your inquiry to: humanresources@cuttingedgestaffingwi.com
Certified Nursing Assistant (CNA) Training course will resume soon!
CBRF & Phlebotomy Training courses coming soon!
NOTE: Thursday – Friday are on the job training hours where you are able to schedule the time you would like to complete your hands-on training.
July Training Schedule
Monday, July 9, 2018        9:00 am – 12:30 pm
Tuesday, July 10, 2018     9:00 am – 1:30 pm
Wednesday, July 11, 2018    9:00 am – 1:00 pm
Thursday, July 12, 2018    9am – 11am, 11am – 1pm, 1pm – 3pm, 3pm – 5pm
Friday, July 13, 2018    9am – 11am, 11am – 1pm, 1pm – 3pm, 3pm – 5pm
Monday, July 23, 2018    9 am – 12:30 pm
Tuesday, July 24, 2018   9:00 am – 1:30 pm
Wednesday, July 25, 2018 9:00 am – 12:30 pm
Thursday, July 26, 2018 9am – 11am, 11am – 1pm, 1pm – 3pm, 3pm – 5pm
Friday, July 27, 2018 9am – 11am, 11am – 1pm, 1pm – 3pm, 3pm – 5pm